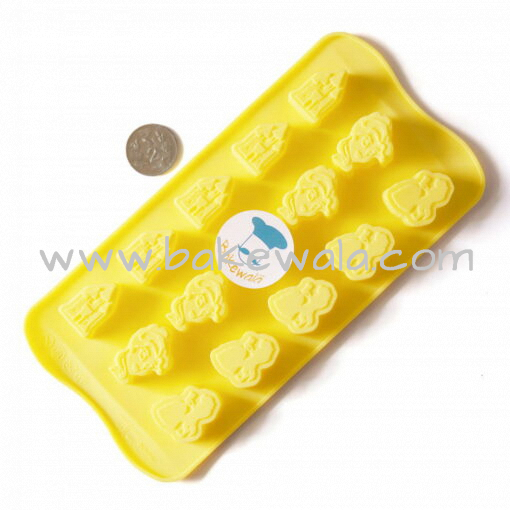 Silicon Chocolate Mould – Beauty and the Beast theme
Out of stock
Description
They are perfect for creating chocolates. The flexible silicone material of the baking mould allows for quick and easy removal, retaining the original shape.
Silicon Mini, Beauty and the Beast theme, Mould Tray, 15 design moulds.
Tray length = 21cm, Tray width = 11cm
Food Grade. Oven, OTG, Freezer, Microwave Safe. Withstands -60 °C TO 200 °C
Package contains 1 Silicone Mould Tray.
How to use ? The below video depicts the use of same or similar product.
Related products