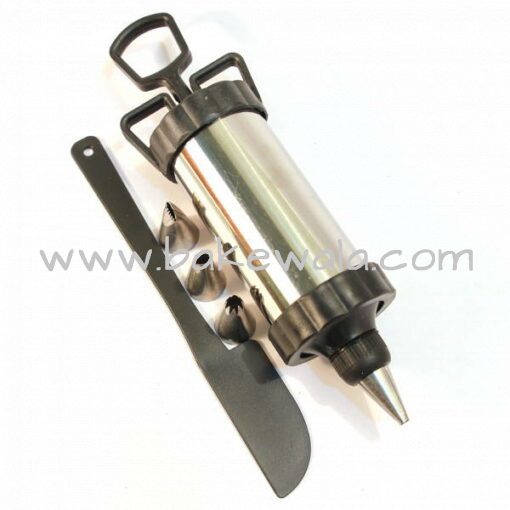 Decorating Piping Syringe Set
In stock
Description
If you thought frosting and decorating was a messy affair…fret no more, help is at hand! The Icing syringe set is here to give you precise and amazing results.
Decorate your cakes, cupcakes, cookies and more. Create endless designs, borders, writings and patterns with various decorating tips.
It is easy to use, easy to clean and frosting does not get wasted either.
Go ahead and explore your creative side; Come up with all possible patterns from swirly to flowery, ruffled to starry, wavy to ribbony and much more.
The syringe set comes with 4 nozzles and 1 spatula.
Related products