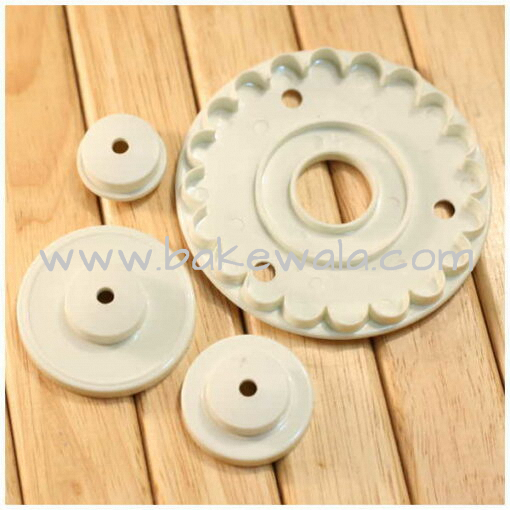 Garrett Frill Cutters
In stock
Description
Cakes look pretty with laces and frills. Go ahead and give your cakes that elegant look with these easy to use Garrett Frill cutter, that come with 3 interchangeable centers which allow you to make frills of different depths. Knead equal amount of the gumpaste and modelling paste together, roll out fairly thin layer and cut out the frill. Open up the circular frill & carefully straighten it out a little.
Diameter of Frill Cutter – 9cm
Diameter of interchangable Centers – 2cm, 3.5 cm and 5cm.
Related products