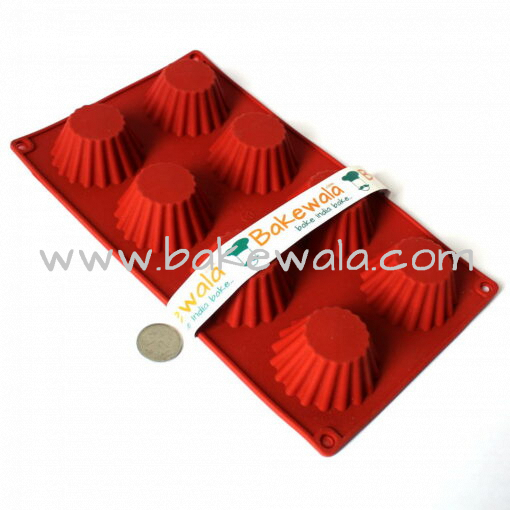 Silicon Mould – Tart Mould – 8 cups tray
Out of stock
Description
This mould is just perfect for making Tart shapes or tart shaped chocolates, cupcakes or muffins.The flexible silicone material of the baking mould allows for quick and easy removal, retaining the original shape.
Oven, OTG, Freezer, Microwave Safe.Food Grade.
Heat and Cold resistance – Withstands -60 °C to 260 °C
Package contains 1 Silicone Mould.
Dimensions: Tray Length – 28.5cm, Tray Breadth – 16.5cm, Single cavity diameter = 6 cm.
Approx. Volume of a single cavity : 40 ml.
Related products
671 reviews on