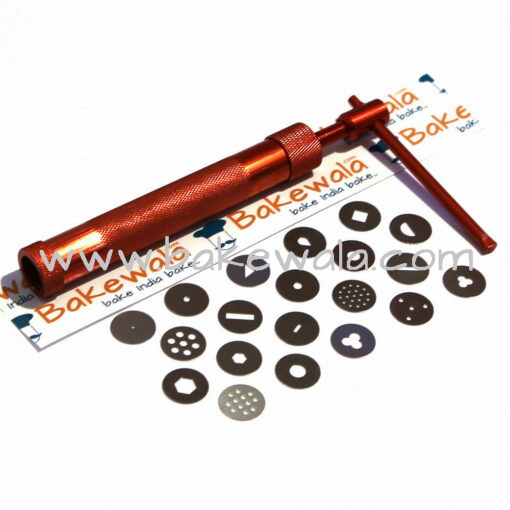 Sugarcraft, Fondant Extruder – 20 Discs
In stock
Description
Give your cakes the 'designer' look effortlessly, with this easy to use, handy extruder.
Sugarcraft extruders are great for creating decorative patterns using fondant or gumpaste. Try out various techniques like borders, swags, hair, grass and scrolls with complete ease.
Package contains 1 Extruder and 20 Discs
Dimensions: Length of the extruder syringe (excluding the handle) = 14cm, Diameter of each disc = 1.8cm
How to use ? The below video depicts the use of same or similar product.
Related products
671 reviews on