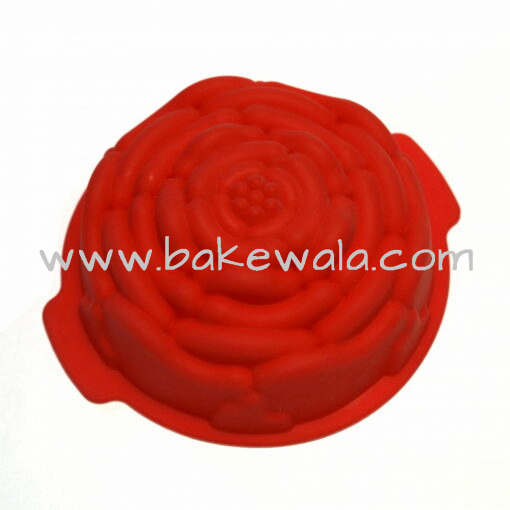 Silicone Cake Mould – Rose Shape – 7 inch;
Out of stock
Description
Now you can bake exquisite cakes in your kitchen too! This silicon cake mould in the shape of a rose flower gives you awesome results and makes baking a pleasure.
The mould is made of food quality flexible silicone, which enables easy removal of baked items. Simply pour the batter and bake, let it cool and perfectly formed shapes, pop out with ease.
The silicon does not retain any flavours or odours.
Color preference subject to availability. Package contains 1 rose silicon mould
Dimensions : Diameter =7″ , Depth = 7"
Approx. Volume : 850 ml.
Related products