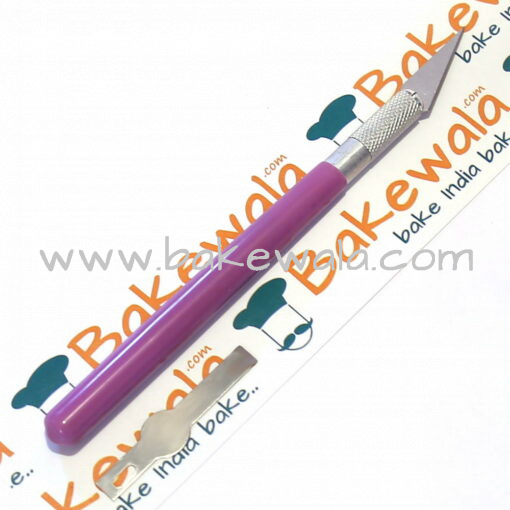 Precision Cutter Tool
Out of stock
Description
Decorating Tools Precision Cutter is ideal for cutting shapes in fondant, sugar paste, marzipan, chocolate and gum paste. This cutter is a must-have for all cake decorating enthusiasts as it comes handy for various decoration ideas used for cakes, cupcakes or cookies.
Made especially for trimming smaller areas of excess fondant, the knife features a sharp stainless steel blade for trimming, cutting and slicing. And the cutter can be used to score fondant to achieve quilted designs or other textured patterns. The tool has comfortable, soft-grip handle and includes an additional insert blade.
Package includes 1 precision cutter along with an extra blade.
Related products