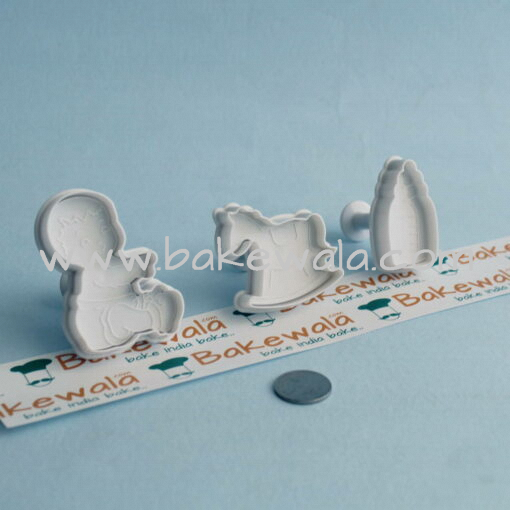 Plunger Cutter – Baby and accessories – Set of 3
Out of stock
Description
The baby theme plungers and cutters enable you to create cute cutouts for a baby theme birthday party or for baby shower cakes.
They are ideal for creating stunning designs on cakes, cookies, icing and cupcakes. Roll out the fondant or gum paste or the cookie dough, cut out the shape with the cutter, then press to emboss and finally lift and eject the shape out with the plunger.
Baby themed plunger cutter features a set of 3 designs: Design – Baby, Rocking Horse and Baby bottle
Size – Check the additional image to guage the relative size against pencil/coin
Package contains 3 units of cutters
How to use ? The below video depicts the use of same or similar product.
Weight=34g
Related products