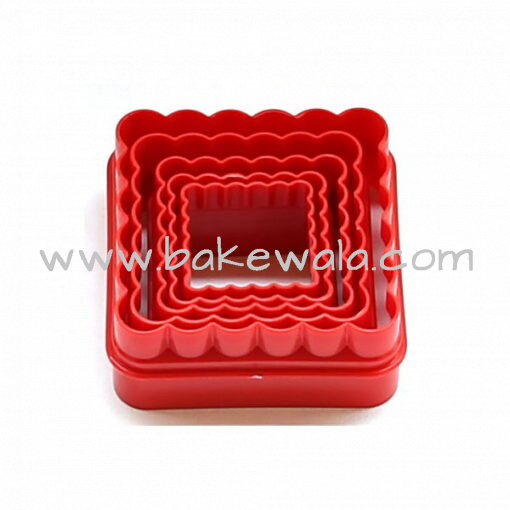 Cookie Cutter – Square Frill
Out of stock
Description
Cookie Cutters are so much fun to work with. They help to enhance any cake decorations or simply perk up the plain-jane cookies. Select from a wide range of easy-to-use cookie cutters that gives a perfect finish to your designs.
These Square Shaped Frill Plastic Cookie Cutters comes in a set of 5 (five different sizes). Create cute frill patterns with complete ease.
They are also kid friendly, so go ahead and have a great time with your kids by allowing them to lend you a helping hand.
Color subject to stock availabilty.