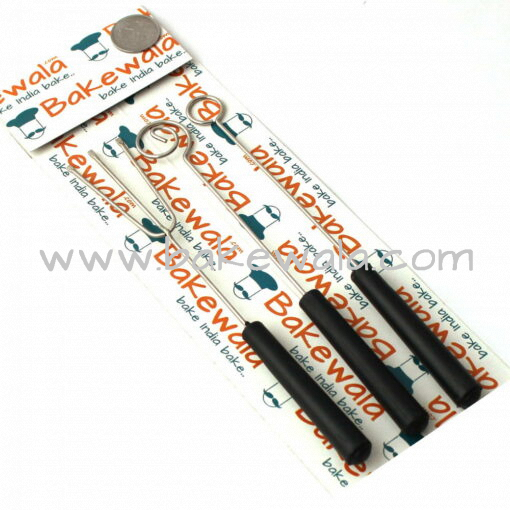 Dipping Tools or Forks – Set of 3 Type 2
Out of stock
Description
This set of 3 chocolate dipping tools/forks allow for coating truffles, marzipan balls, nuts or fruits with chocolate. Simply plunge the truffle, nut or fruit into melted chocolate and use the fork to roll and remove the coated piece. Discover fun ways to dip and decorate.
Material – Stainless steel

Package contains- 3 Dipping tools : (1)

3 – prong Fork : Wide angled shape is great for flats treats prongd hook into pretzel twists for easy dipping. (2)

Cradle : The loop securely holds round treats. (3) Loop

: Plain loop that is easy to holds smaller things like nuts, candies or small fruits.

Colour: Black and chrome
How to use ? The below video depicts the use of same or similar product.
Related products