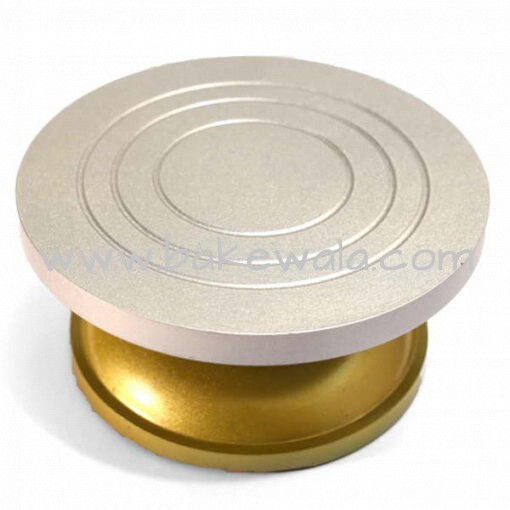 Cake Turn table – 12 inches or 30 cm
Out of stock
Description
Baking is a great art form. And it really helps when you have few tools handy that makes the whole process fuss-free and comfortable. A variety of innovative products are available today in the modern world to make baking/cake art/decorations easy and convenient and one such must have product is the Cake Turntable
It is made of solid, heavy fibre, which rotates smoothly clockwise and counter-clockwise on a hidden ball-bearing track.
It is useful for both left-handed and right-handed decorators.
The non-slip design of the 12 inch platform makes cake decorating easier in every step of the process, from leveling and torting the cake layers and icing the layered cake to combing the sides of the cake and creating various patterns, ornate designs, detailed borders etc along the sides, base and top edges.
Diameter = 12 inches, Height = 5 inches, Thickness of the rotating disc = 1.5cm.
How to use ? The below video depicts the use of same or similar product.
Related products