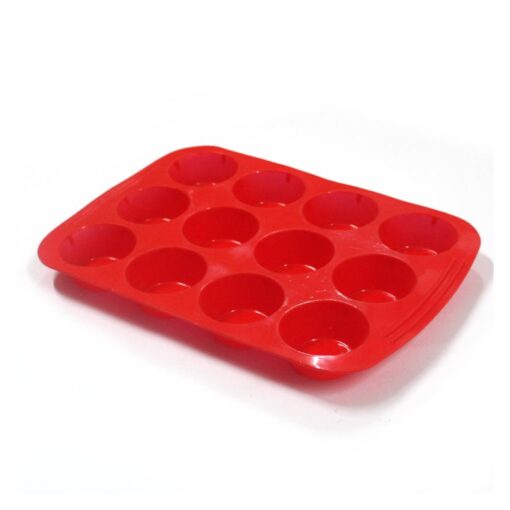 Silicone Cupcake Mould Tray – 12 cups
Out of stock
Description
Silicon Mini, Small Cupcake/Muffin Mould Tray, 12 cups.
Food Grade. Oven, OTG, Freezer, Microwave Safe. Withstands -40 °C TO 230 °C
Package contains 1 Cupcake/Muffin Mould.
Dimensions:Tray Length – 12 inch, Tray Breadth – 8.5 inch, Cup Size – 10 cm [top dia 4cm, slant height = 3cm (4cm+3cm+3cm = 10cm)]
Colours may vary from red, green, orange or blue.
Ideal for mini cupcakes and mini muffins, the 12 cup Muffin and Cupcake Mould is extremely convenient to use and is already a favourite in many of the kitchens. The mould is made of good quality, flexible silicone, which enables easy removal of baked items. The best part of these moulds are they do not require any lining. The silicon does not retain any flavours or odours. Colours may vary from red, green, orange or blue. You will receive one of these colours, based on availability.
How to use ? The below video depicts the use of same or similar product.
Reviews (0)
Only logged in customers who have purchased this product may leave a review.
Related products