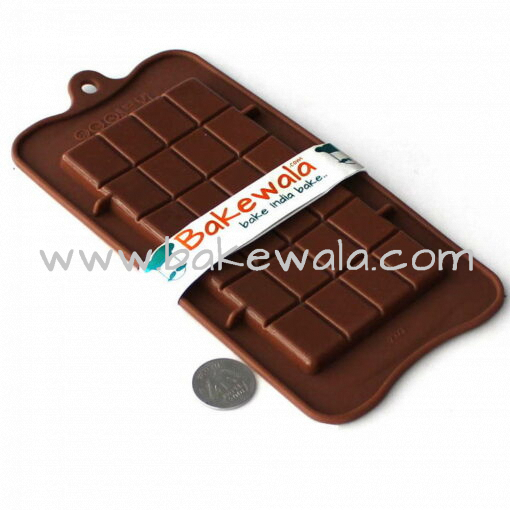 Silicone Chocolate Mould – 24 Section Chocolate Bar
In stock
Description
This mould is apt for making perfect shape chocolates. It is a popular pattern with 24 section in the mould tray.
Oven, OTG, Freezer, Microwave Safe.Food Grade.
Heat and Cold resistance – Withstands -40 °C TO 230 °C
Package contains 1 Silicone Mould.
Dimensions: Tray Length = 22cm, Tray Breadth = 10.5cm, Depth (cavity) = 0.5cm
The flexible silicone material of the mould allows for quick and easy removal, retaining the original shape.
How to use ? The below video depicts the use of same or similar product.
Related products