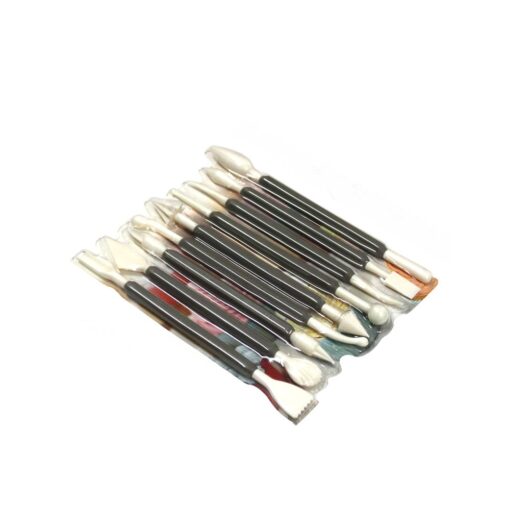 Sculpting Tool Set – 9 pcs – Type 2
In stock
Description
Add precise details to sugar crafts and create impressive art work.
Sculpt, shape, chisel, carve, mould and imprint sugar paste flowers, buds, leaves, tendrils and other decorations with this cool bone tool set.
This Fondant/Gum Paste Sculpting Tool Set features 9 dual ended tools, for a total of 18 different shapes, that enables you to create beautiful gum paste flowers & decorations.
The grips ensure steady handling.
Related products
671 reviews on