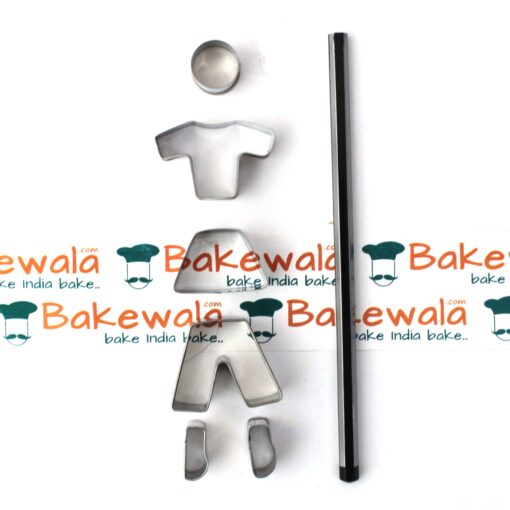 People – Fondant Cut Outs
Out of stock
Description
People Fondant Cut outs – Just roll out fondant on your Roll and Cut Mat, press down with cut-out and lift away. Remove the cut-out piece with a small spatula.
They are ideal for use with a range of materials including fondant, gum paste, marzipan or even cookie dough and craft clays.
Material – Steel finish
Shapes include a round head, body, torso legs and shoe shapes.
Package contains 6 units of cutters.
Related products