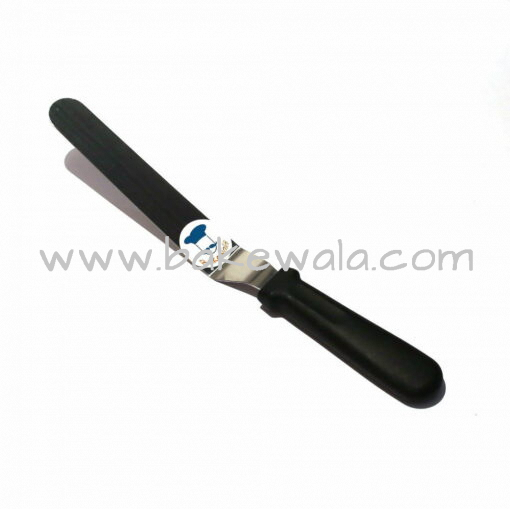 Offset Spatula or Palette Knife-Angled 8 inches
In stock
Description
A palette knife or the offset spatula is a life saver when it comes to baking and handling baked goods. It is extremely useful for moving delicate items like cake, pie or pastry without breaking them. It also helps in lifting up pastry without making any cracks in it or simply plate a dish in absolute style. Palette knives are also used for cake decorations, to spread frosting on a cake especially the top of a cake, when you want to avoid frosting from getting on your hand.
This palette knife is angled, enabling easy grip and smooth manoeuvre. The blade is made up of steel and has a black handle.
Related products
Adithiyaa 55
31. October, 2022.
Most bakers were mostly worried about the ingredients cost here at bakewala with business account you will get at very competitive price and i suggest many people to go and check it out
Banu G S
26. October, 2022.
rohan palkar
18. October, 2022.
Very good stock and you will get all sorts of baking needs The store is compact but very well organized and staff is polite and helpful
MAYA K
14. October, 2022.
Why no store WhatsApp number provided??
Vivek Pandey
10. October, 2022.
Arun Kumar
7. October, 2022.
Priyabrat pegu
7. October, 2022.
AR FASHION DESIGNER BOUTIQUE Arif
2. October, 2022.
Good stitching and fiting
Mahendar Kumar
2. October, 2022.
Shailesh Velaparambil
30. September, 2022.
Great pricing and very professional in delivery. They have a good functional website. Delivery charges by kg. Quality ingredients sold.