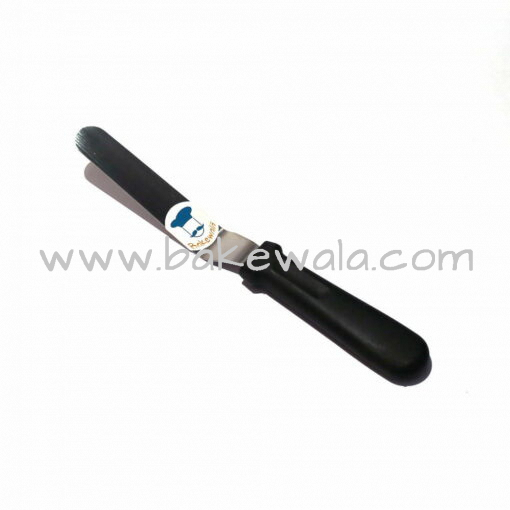 Offset Spatula or Palette Knife-Angled 6 inches
In stock
Description
A palette knife is a life saver when it comes to baking and handling baked goods. It is extremely useful for moving delicate items like cake, pie or pastry without breaking them. It also helps in lifting up pastry without making any cracks in it or simply plate a dish in absolute style. Palette knives are also used for cake decorations, to spread frosting on a cake or sometimes for careful mixing.
This palette knife is angled, enabling easy grip and smooth manoeuvre. The blade is made up of steel and has a black handle.
Related products
757 reviews on
Bharath Venu
4. May, 2023.
Collection to allow no attention to customers ,
srabani tarafder
24. April, 2023.
Hemraj Khanal
5. April, 2023.
vijay satyanarayana pathi
23. March, 2023.
Nissan official Channel
19. March, 2023.
Michelle Escottee
15. March, 2023.
Minu Radhika
1. March, 2023.
I had a great experience with bakewala. The staffs are very friendly and helpful. Thank you Ms. Pushpa for your prompt reply and help.