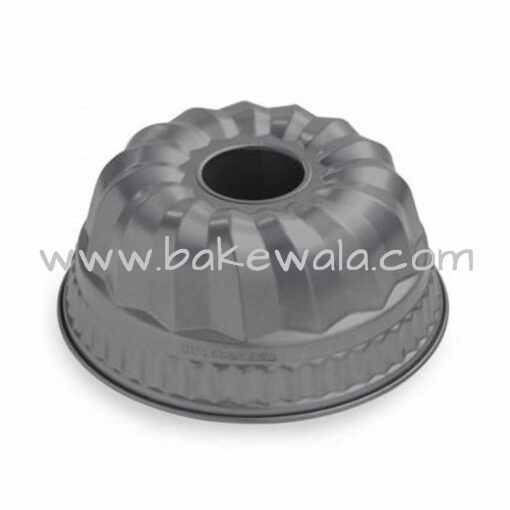 KitchenAid – Bundt Pan – 9″
Out of stock
Description
PROFESSIONAL-GRADE NONSTICK 9INCHES BUNDT PAN
Whether drizzled with icing or sprinkled with powdered sugar, your bundt cakes will come out perfect with KitchenAid's 9inches Bundt Pan. Each detail will be crisp and clean due to professional-grade nonstick from ILAG. The aluminized steel will heat evenly so everything from the crispy crust to the chewy center is perfect.
ROFESSIONAL-GRADE ALUMINIZED STEEL CONSTRUCTION
The core of this bakeware is steel to provide durability and warp resistance, while the surface is aluminum to provide even-heating for best results. Combined with the .8mm thick gauge, KitchenAid offers professional-grade performance for your very own kitchen.
CORROSION-RESISTANT DESIGN
The corrosion-resistant metal helps keep your bakeware looking beautiful.
SWISS-ENGINEERED MULTI-LAYER NONSTICK COATING
Featuring ILAG Nonstick, this bakeware provides perfect results everyday. The Swiss coating is composed of multiple layers, each engineered to deliver durability, extreme nonstick release, and a glossy finish. With nonstick so good, there's no need to grease your pans any more.
DESIGNED TO LAST A LIFETIME
Features like folded corners, straight walls, and bar reinforced edges prevent this bakeware from bending or warping, making results perfect even over years of use.
OVEN SAFE UP TO 450°F
Oven Safe up to 450°F
PTFE FREE
Nonstick coating is PTFE and PFOA free for a health-friendly approach to bakeware.
Related products