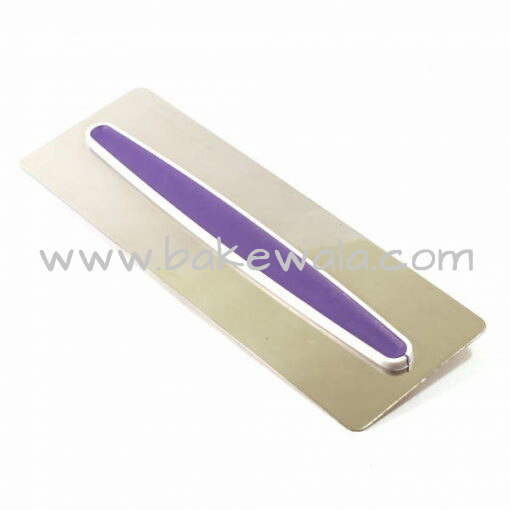 Fondant & Icing Smoother – Steel finish
Out of stock
SKU:

BWLAAC0343
Categories: Bake Craft, Bakeware, Baking Design Tools, Baking Tools, Cake Combs, Cake Craft, Cake Tools and Combs, Combs, Scrapers, Smoothers, Fondant Craft, Fondant Tools
Description
A handy tool that leaves your iced cake with a finish that looks absolutely immaculate and professional.
The sleek, steel blade of this Icing Smoother helps to create perfectly smooth cake tops and sides.
It's designed specifically for standard cake heights to easily smooth icing.
The handgrip enables secure grasp, even pressure and comfortable handling.
Dimension = 9 in. x 3 in.
Related products