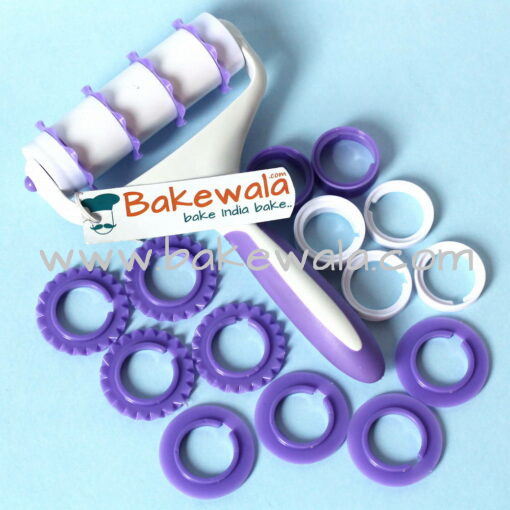 Fondant Ribbon Cutter with Cutting Wheels
Out of stock
Description
Great for creating beautiful fondant ribbons and stripes cut-outs to adorn your cake.
Can be used on a range of edible as well as non-edible materials including: Sugarpaste, fondant, gum paste, marzipan, cooking or craft clay, wax and so on.
Create a variety of patterns like chevron, ruffles, waves, stripes and more.
Dimension- Total length of the roller with handle = 19cm, Handle length = 11cm, Width of the roller = 11cm
Package contains: 1 unit of roller, three 1- inch spacers, three 1/2 inch spacers and three 1/4 inch spacers, four straight cutting wheels, four wavy cutting wheels, two locks, four zigzag cutting wheels.
Colour- White and purple handle
How to use ? The below video depicts the use of same or similar product.
Related products