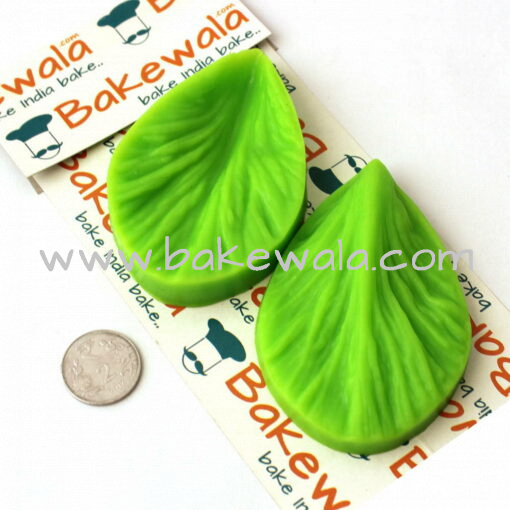 Double Sided Veiner -Tulip Petal
Out of stock
Description
Create absolutely natural looking flowers and leaves with this mould – the silicon double sided veiner.
Place the flower/leaf shape on one side of the silicon mould – one side has an indent and the other side is raised. Close the mould and press down gently. Open it out and a lovely flower with petal details or a leaf pops out with ease.
Add colour or lustre dust for further embellishment.
They are ideal for use with fondant, gum paste/sugar paste, marzipan and even diy cooking or craft clays.
The material used is soft and pliable and possesses inherently good release properties, making demoulding essentially fuss-free.
Package contains a pair of moulds
Related products
Gross Wt.- 0.065kg&nbsp&nbsp
₹

135
753 reviews on
Gopi Nath
15. October, 2023.
Harshil Bhalani
11. October, 2023.
Raj Vasoya
11. October, 2023.
Prince Kapadiya
11. October, 2023.
Prince Vekariya
11. October, 2023.
Krish Mavani
11. October, 2023.
Pipson Mampilli
7. October, 2023.
excellent experience. highly recommended. 👍👍👍👍👍
Leshma Shaju
16. August, 2023.
ansar mohinuddin
2. August, 2023.