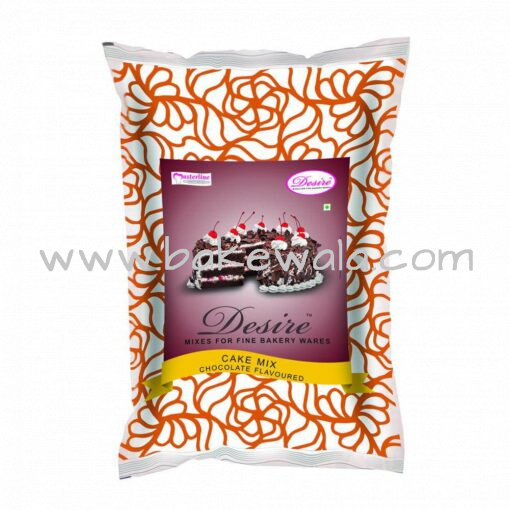 Desire – Egg Based Chocolate Cake Mix – 5kg
Out of stock
Description
Easy to use and convenient
High volume; longer shelf life
Soft and moist crumb structure
Thin crust for better yield per kilo of cake mix
Package Contains 5 kg of Egg Based Chocolate Cake Mix.
Recipe
Ingredient Quantity
Desire Chocolate Flavoured Cake Mix 1000g
Egg 500g Water 250g
Lily Refined Sunflower Oil 80g
How to Prepare
Add water, eggs and then Desire Chocolate Flavoured Cake Mix in a mixing bowl and blend at slow speed for 2 minutes using a flat blade. Stop the mixer and scrape down the sides; mix at medium speed for 3 more minutes. Add Lily Refined Sunflower Oil slowly and continue to mix at slow speed for a minute. Pour the batter in an oiled and lined baking mould. Bake at 1700 C for 35 – 40 minutes.
Related products
Gross Wt.- 0.561kg&nbsp&nbsp
₹

108