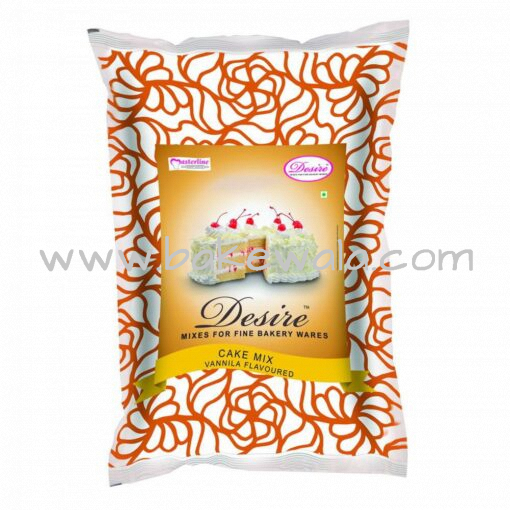 Desire – Egg Based Vanilla Cake Mix – 5kg
Out of stock
Description
Recipe
Ingredient Quantity
Desire Vanilla Flavoured Cake Mix 1000g
Egg 500g Water 250g
Lily Refined Sunflower Oil 80g
How to Prepare
Add water, eggs and then Desire Vanilla Flavoured Cake Mix in a mixing bowl and blend at slow speed for 2 minutes using a flat blade. Stop the mixer and scrape down the sides; mix at medium speed for 3 more minutes. Add Lily Refined Sunflower Oil slowly and continue to mix at slow speed for a minute. Pour the batter in an oiled and lined baking mould. Bake at 1700 C for 35 – 40 minutes.
Related products
757 reviews on
Bharath Venu
4. May, 2023.
Collection to allow no attention to customers ,
srabani tarafder
24. April, 2023.
Hemraj Khanal
5. April, 2023.
vijay satyanarayana pathi
23. March, 2023.
Nissan official Channel
19. March, 2023.
Michelle Escottee
15. March, 2023.
Minu Radhika
1. March, 2023.
I had a great experience with bakewala. The staffs are very friendly and helpful. Thank you Ms. Pushpa for your prompt reply and help.