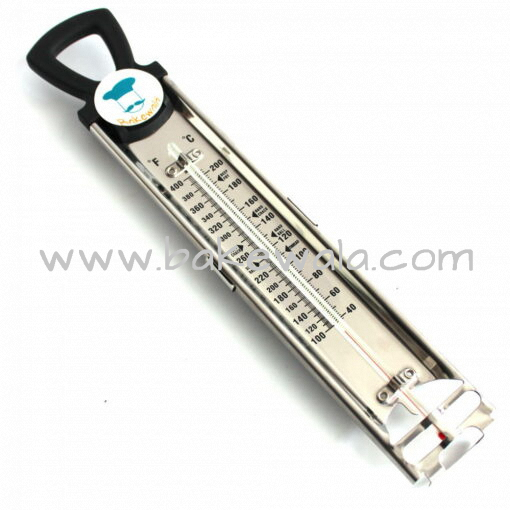 Candy Thermometer
Out of stock
Description
This precision stainless steel thermometer is perfect for measuring accurate temperature while making hard candy, jams, sugar syrup, caramel, meringue, glaze, nougat, fudge and more.
Just clamp the thermometer to the side of a bowl or a pan; the bulb is held securely without touching the sides for providing you with precise readings.

Measures from 60 degrees to 400 degrees Fahrenheit and 20 degrees to 200 degrees Celsius

Package contains 1 unit of Thermometer.

Handle with care. Dropping or rough handling can cause a shift in the thermometer's reading.

Material: Stainless Steel
Related products
757 reviews on
Bharath Venu
4. May, 2023.
Collection to allow no attention to customers ,
srabani tarafder
24. April, 2023.
Hemraj Khanal
5. April, 2023.
vijay satyanarayana pathi
23. March, 2023.
Nissan official Channel
19. March, 2023.
Michelle Escottee
15. March, 2023.
Minu Radhika
1. March, 2023.
I had a great experience with bakewala. The staffs are very friendly and helpful. Thank you Ms. Pushpa for your prompt reply and help.