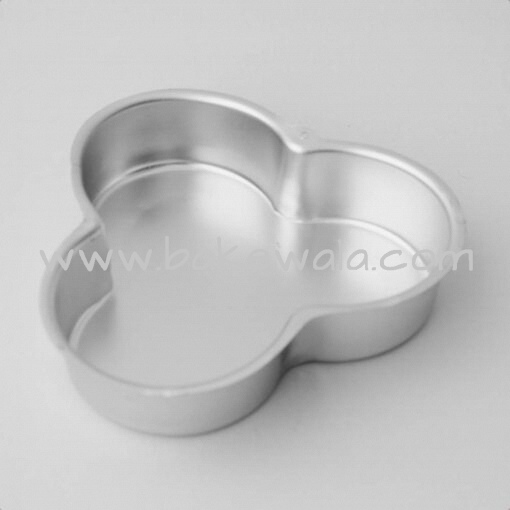 Aluminium Cake Tin Mold – Petal Shape – Size 2 – Medium Mould – 7.75 inches
Out of stock
Description
Rolex pans are made from the finest quality of Aluminum, with optimum thickness, ensuring the perfect bake each time. The pans are also anodized to give the pan a good finish and a sturdy construction. The one piece moulds are robust and are also easy to clean. The shape of the pan also helps in easy release.
DIMENSIONS: 19.3cm (7.75″) X 4.3cm
Material : Aluminium
Size: Medium-size Mould
Color : Silver Inside
Outside Finish Anodized
Grade: Food Safe
Brand: Rolex

Safe for OTG, microwave (convection mode) and pressure cookers

Ideal for mini cakes, desserts and more.

The non-stick surface is NOT metal utensil safe. Do not leave the bakeware submersed in water for longer duration after use. It is advisable to wash your bakeware with a soft sponge or cloth in order to avoid scratching of the surface and provide a long lasting durability.
Related products