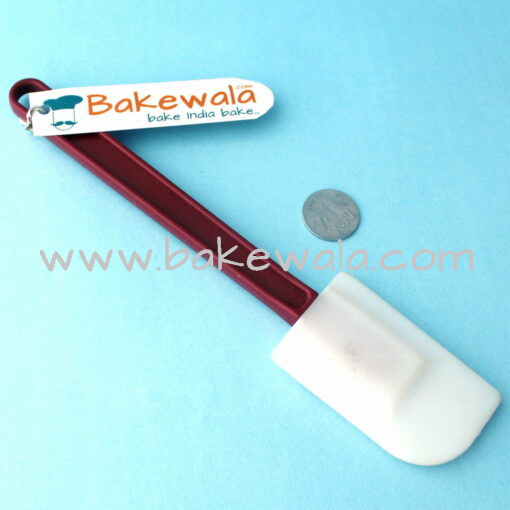 White Silicone Spatula – 9.5″
Out of stock
Description
Spatulas are perfect for mixing cake dough, beating up an omelette, scooping and folding batter and much more.
It's silicon blade wont stain, melt, lose shape or retain odour. Their non-absorbant surface ensures even spread and mixing of oil, butter or sauces and its flexible blade makes removing food quite easy.
This spatula has a brown coloured plastic handle with a steady grip.
Size: You may guage the size of the spatula relative to the size of the coin displayed in the picture
Total length = 9.5 inches, Blade length = 3 inches, blade width = 2 inches
Package contains 1 spatula.
Related products
750 reviews on
Minu Radhika
1. March, 2023.
I had a great experience with bakewala. The staffs are very friendly and helpful. Thank you Ms. Pushpa for your prompt reply and help.
VNVM Sailesh
22. February, 2023.
Bandenawaz Pmk
21. February, 2023.
KirthanaReddy Bheemidi
21. February, 2023.
We will get everything over there for baking
SK's Accounts
13. February, 2023.
Alom Uddin
10. February, 2023.