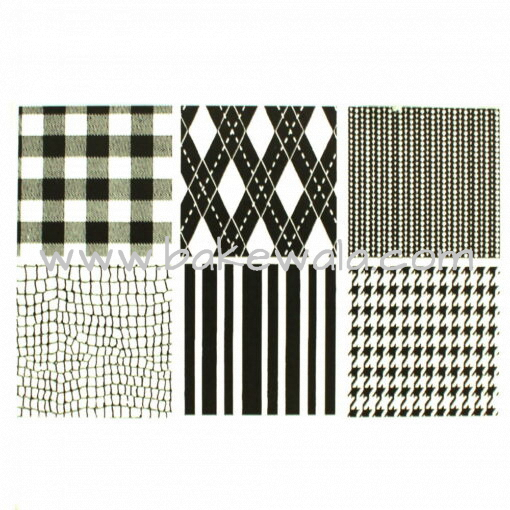 Texture Sheet – Fabric – Set of 6
In stock
Description
These incredibly versatile texture sheets can be used to accentuate cakes, cookies or to add texture to chocolates. these texture sheets are full of fun, creative and easy to use ways to create the perfectly and realistically textured effect.
The texture sheet has intricate details enabling great imprint results

Quick & easy – press on and peel off

Transparent: ideal for accurate positioning; they are flexible & durable

The sets include 6 different texture mats
They can be used with a variety of medium like cream, buttercream, fondant, gumpaste, chocolate and even diy crafts, clays, soaps and more

Dimensions: 7″ x 10″.

Sheets are made of lightweight, clear plastic.
Related products
671 reviews on