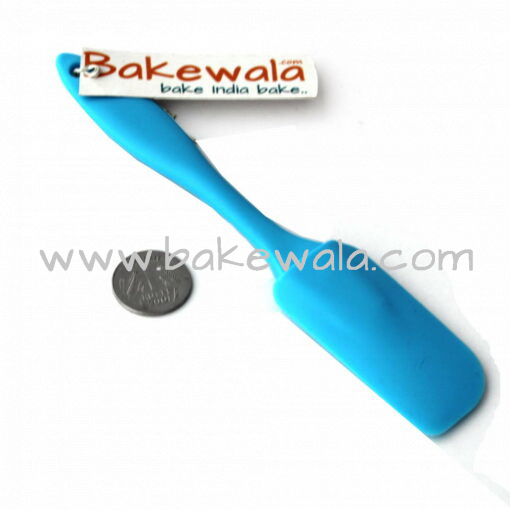 Silicon Spatula – small
Out of stock
Description
Spatulas are perfect for mixing cake dough, preparing omelette, scooping and folding batter and much more.
It's silicon blade wont stain, melt, lose shape or retain odour. Their non-absorbant surface ensures even spread and mixing of oil, butter or sauces and its flexible blade makes removing food quite easy.
This spatula has a transparent plastic handle for a steady grip.
Package contains 1 spatula
Material : Silicone
Package contains : 1 unit of silicone spatula
Dimensions : L= 19 cm X 3.5 cm X H 1 cm 24 Grams.
Colour:-
Related products
757 reviews on
Bharath Venu
4. May, 2023.
Collection to allow no attention to customers ,
srabani tarafder
24. April, 2023.
Hemraj Khanal
5. April, 2023.
vijay satyanarayana pathi
23. March, 2023.
Nissan official Channel
19. March, 2023.
Michelle Escottee
15. March, 2023.
Minu Radhika
1. March, 2023.
I had a great experience with bakewala. The staffs are very friendly and helpful. Thank you Ms. Pushpa for your prompt reply and help.