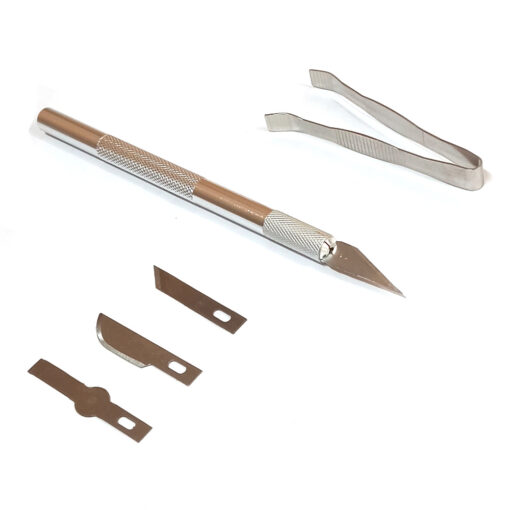 Precision Cutter Tool Set
In stock
Description
A Precision Cutter is ideal for cutting shapes in fondant, sugar paste, marzipan, chocolate, gum paste, wafer paper and more.
This cutter is a must-have for all cake decorating enthusiasts as it comes extremely handy for various decoration ideas used for cakes, cupcakes or cookies.
Made especially for trimming smaller areas of excess fondant, the knife features a sharp stainless steel blade for trimming, cutting and slicing.
The cutter can be used to score fondant to achieve quilted designs or other textured patterns.
The tool has comfortable, soft-grip handle and includes an additional insert blade.
Package includes 1 precision cutter along with an extra blade and a tweezer.
How to use ? The below video depicts the use of same or similar product.

Related products
753 reviews on
Gopi Nath
15. October, 2023.
Harshil Bhalani
11. October, 2023.
Raj Vasoya
11. October, 2023.
Prince Kapadiya
11. October, 2023.
Prince Vekariya
11. October, 2023.
Krish Mavani
11. October, 2023.
Pipson Mampilli
7. October, 2023.
excellent experience. highly recommended. 👍👍👍👍👍
Leshma Shaju
16. August, 2023.
ansar mohinuddin
2. August, 2023.