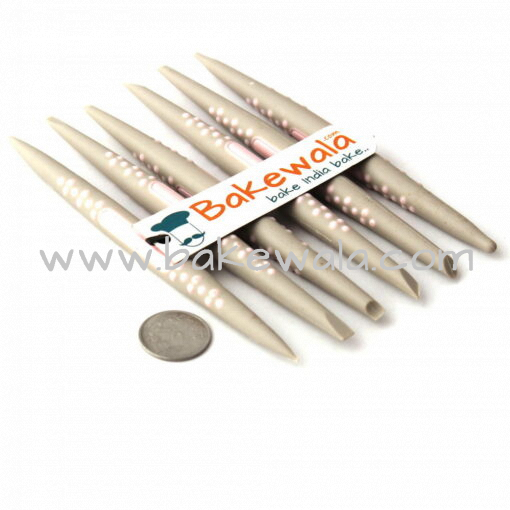 Sculpting and Modeling Tools Double Headed Shapes – Set of 6
Out of stock
Description
The perfect detailing tools for sculpting, shaping, texturing and modelling. Revolutioninse the way you sculpt, shape, texture and model fine detail items such as figurines, cake toppers, decorated cookies, sugar flowers and more.
Perfect for creating detailed flower petals, curls, ruffles, clean fondant seams; ideal for cakes cupcakes and other treats.
Miniature heads allow for accuracy and precision while working on fine details.
Package contains 6 uniquely designed mini tip shaped tools.
Tapered, double headed design – two tools in one.
Made with FDA approved food grade, food safe TPE material that will maintain physical integrity against breakage, cracking and deterioration.
Flexible, Durable, resigential and commercial dishwasher safe.
Heat and cold resistant – as low as -40 degrees Farhenheit up to 275 degrees Farhenheit.
Related products