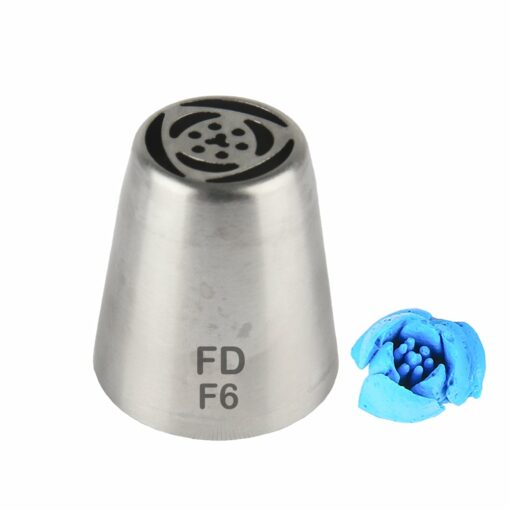 Russian Nozzle Tip – Design 105
In stock
Description
Use these nozzles and create complex designs in a single squeeze. Varying from roses and tulips to ornamental leaves, decorate your cakes and cupcakes like an expert.
The russian nozzles sold by Bakewala are quality checked. These large size heavy duty nozzles work well with butter cream and other dense frostings
Size: Large (Botttom Dia:3.7 cm x Top Dia: 2.4 cm x Height 4.2cm).
Package contains 1 Big Size Steel Nozzles
How to use ? The below video depicts the use of same or similar product.
Related products