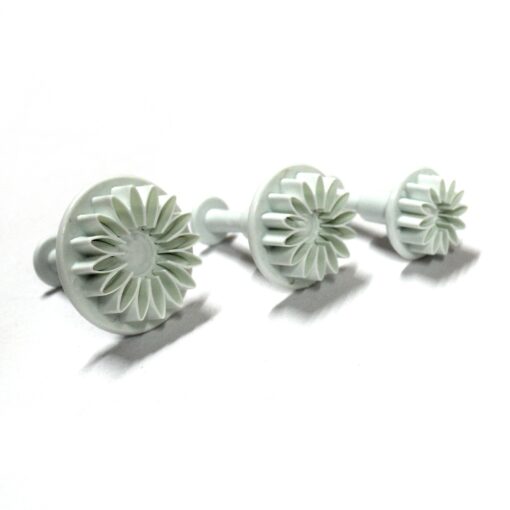 Plunger Cutter – Sunflower Gerbera & Daisy
In stock
Description
Cut out perfect shapes each time. They are ideal for use with a range of materials including fondant, gum paste, marzipan or even craft clays.
Roll out the fondant or gum paste, cut out the shape with the cutter, then press to emboss details and press out with the plunger. It can also be used to directly emboss patterns onto your cake
Package contains 3 units of plunger cutters.
How to use ? The below video depicts the use of same or similar product.
Related products