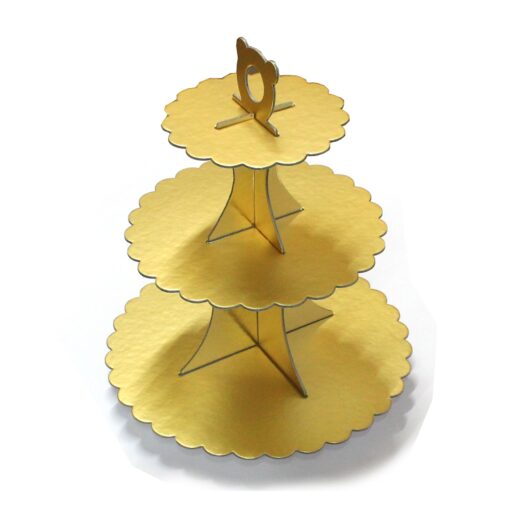 Paper Cupcake Stand – 3 tier – Gold
In stock
Description
Take your party decor a level up with this glamarous three-tier cupcake stand. Perfect for birthday parties, wedding get together, or even lazy brunches. With these high quality cardboard cupcake stand, that is convenient to carry and store, party decorations become an easy task..
The sturdy stand is designed in a way that it can support fairly good amount of weight. The 3-tier stand can easly accommodate as many as 18 to 20 number of cupcakes.
Easy assembly and resusable.
Dual colour – gold and silver
Material: Good quality paper card
Height: 37cm or 15″ approx.
Related products