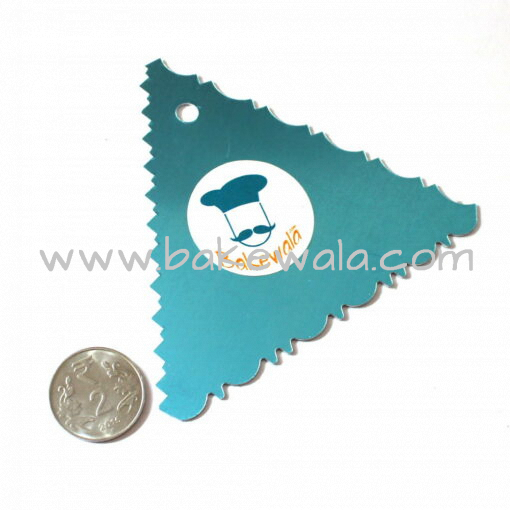 Metal Cake Comb – Triangle shape
Out of stock
Description
Give beautiful pattern as well as a great finish to your cakes. Comb through your iced cake to create even decorative ridge patterns.
Package contains 1 scraper/comb as displayed in the picture
Triangular in shape and it has 3 different patterns/ridges to create a variety of designs.
Color: Silver (Remove the Blue Plastic coating)
Dimensions: Please check the additional picture to gauge the size relative to the coin.
Ideal for butter cream, royal icing, and whipped cream surfaces.
Related products