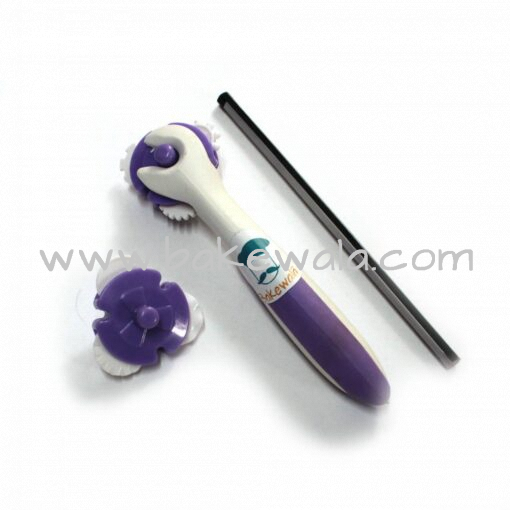 Fondant Cutter and Embosser – 6 wheels
Out of stock
Description
Fondant Detail Cutter and Embosser has two main wheels. The two wheels further have three rolling wheels.
The embosser is great to add details and minute embossing.
Two easy-to-remove wheels; each wheel has three embossing designs; overall six designs: dash, bead, zigzag and wavy, stitch and dot
The cutter has a roller handle with easy button release
Package contains wheels and the embosser.
Related products
750 reviews on
Minu Radhika
1. March, 2023.
I had a great experience with bakewala. The staffs are very friendly and helpful. Thank you Ms. Pushpa for your prompt reply and help.
VNVM Sailesh
22. February, 2023.
Bandenawaz Pmk
21. February, 2023.
KirthanaReddy Bheemidi
21. February, 2023.
We will get everything over there for baking
SK's Accounts
13. February, 2023.
Alom Uddin
10. February, 2023.