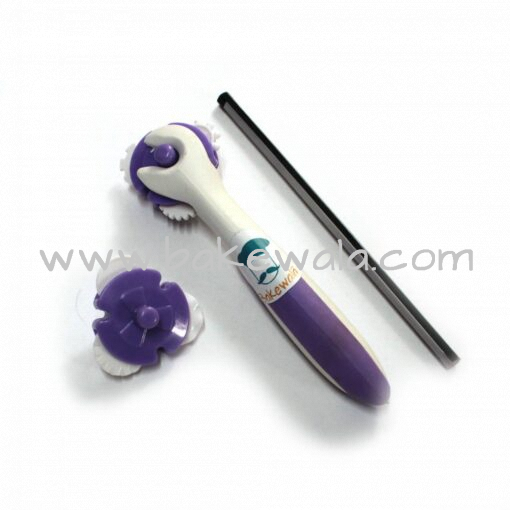 Fondant Cutter and Embosser – 6 wheels
Out of stock
Description
Fondant Detail Cutter and Embosser has two main wheels. The two wheels further have three rolling wheels.
The embosser is great to add details and minute embossing.
Two easy-to-remove wheels; each wheel has three embossing designs; overall six designs: dash, bead, zigzag and wavy, stitch and dot
The cutter has a roller handle with easy button release
Package contains wheels and the embosser.
Related products