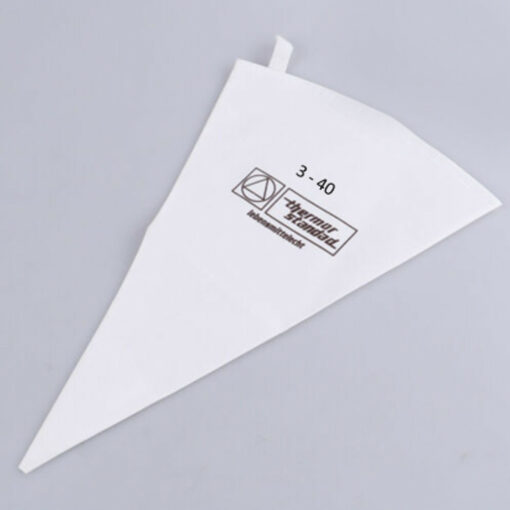 Cloth Piping Bag – 40cm
In stock
Description
Cloth piping bags for all of your cake and desert decorating requirements.
Coated inner lining
Soft, strong, flexible, washable and durable.
Reusable
Good grip
Good quality material
Top to bottom length = 40cm approx.
How to use :
Wash with mild soap/detergent and rinse thoroughly in running water.
Wipe dry with a clean cloth or tissue paper.
Drop in the desired nozzle inside the bag.
Fill the bag with icing and fold the open end of the bag. Check the consistency of the icing before filling it into the bag.
Decorate the cake with absolute ease.