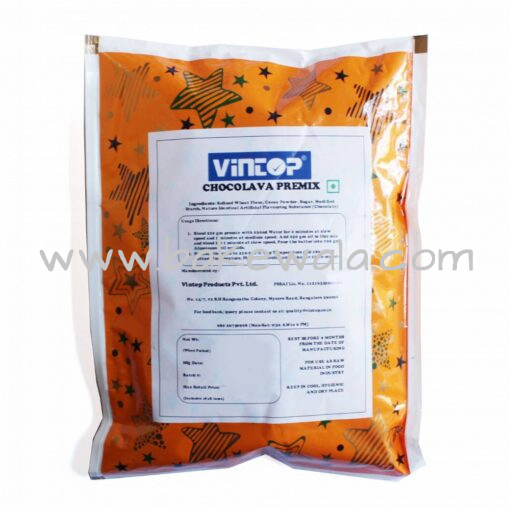 Chocolava Premix – 750g
In stock
Description
Decadent and gooey Chocolava Premix.
Best before 6 months from the date of manufacturing
For use as raw material in food industry
Keep in cool hygeinic and dry place
Manufacture: Vintop Products Pvt Ltd
Net weight: 750g
The mix is Vegetarian
Ingredients: Sugar, Cocoa Powder, Milk Solids, Glucose, Hydrogenated Vegetable Fat, Stabiliser, Emulsifiers.
Usage:
1. Blend 520g premix with 230ml water for 2 minutes at slow speed and 2 minutes at medium speed. Add 250g oil to this mix and blend for 1 minute at slow speed. Pour the batter into 100g Aluminium foil moulds.
2. Preheat the oven to 210 – 220 degrees Celcius Top tempertaure and 180 – 190 degrees Celcius bottom temperature. Place the moulds and bake for 15-16 minutes.