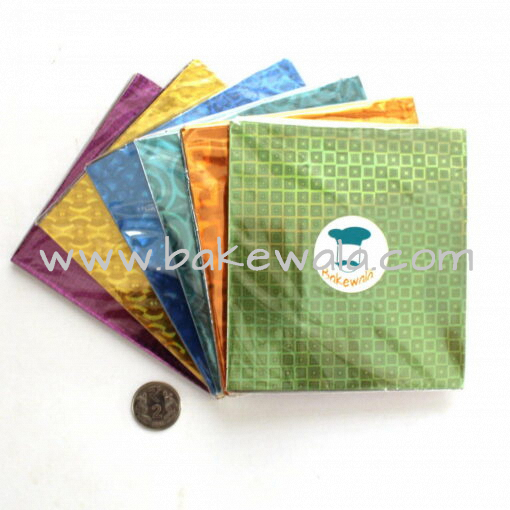 Chocolate Wrapper – Holographic Pattern – 250 pcs
Out of stock
Description
Pre-cut chocolate wrappers, ideal for wrapping candies, chocolates and sweets. Perfect for DIY return gifts, wedding gifts, birthday party and other special ocassions.
These are food grade, good quality wrappers, made in India
Design: Holographic patterns
Colour: Various shades; assorted
Material: Foodgrade BOPP Plastic .
Dimension: 12.5 cm x 11 cm
Package Includes 250 pcs of chocolate wrappers per pack
Holographic pattern may slightly vary from the picture shown.
How to use ? The below video depicts the use of same or similar product.
Related products