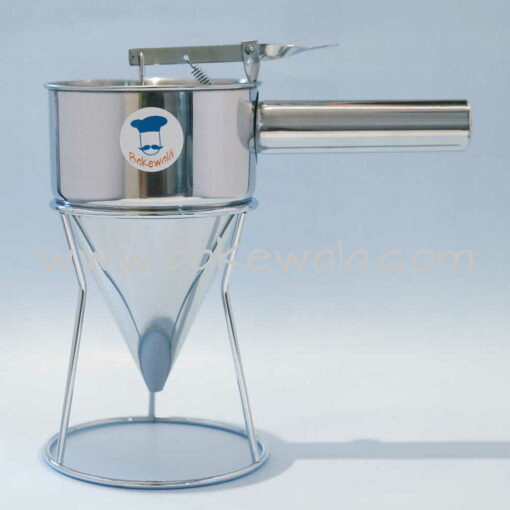 Heavy Duty Chocolate Confectionery Funnel or Dropper – Steel
Out of stock
Description
Confectionery funnel is quite a handy tool for bakers and chocolatiers. Ideal for portioning thin batters, chocolate, sauces, gravies, jellies, creams, dressings and more. This is a drip free heavy duty funnel with a perfect drip free lock which helps you dispensing the liguid without any spilling.
Package contains a Confectionery Dispensing Funnel and a Stand

The spring valve which controls the dispenser funnel can be easily operated with the thumb finger.

The stand helps to keep the funnel upright.

Dimensions: Funnel Diameter 13 cm, Funnel Height: 20 cm

Color: Chrome,

Material: Steel
How to use ? The below video depicts the use of same or similar product.
Related products