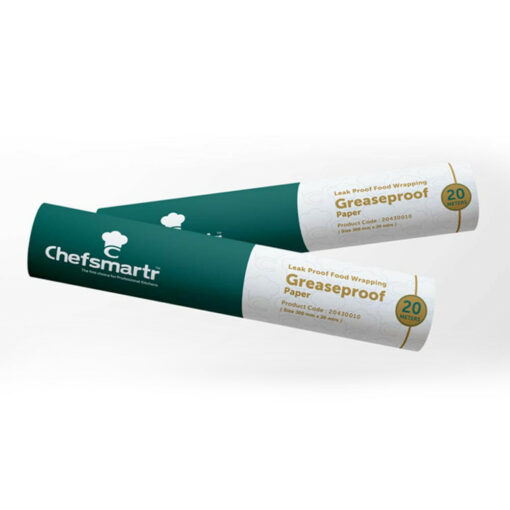 Chefsmartr – Greaseproof Paper – 20m
In stock
Description
Greaseproof sheets can be used for packing & wrapping. Also used as inner liners for plates & trays, take away food wrapping, wrapping for freezing materials like cheese, meat, paneer, etc.
Made from organic fibers and is FDA certified.
It is microwavable which means that wrapped frozen foods can be directly reheated in the same wrapping.
Breathable enough to allow steam and moisture to escape
Retains flavour
Excellent grease resistance and oil hold out properties.
High strength and stability.
Versatile and can withstand oven to freezer temperatures.
Can be used by all types of small, medium, and high-end restaurants.
Dimensions : 20m X 30cm
Thickness : 40gsm
Reviews (0)
Only logged in customers who have purchased this product may leave a review.
Related products
Gross Wt.- 0.029kg&nbsp&nbsp
₹

53