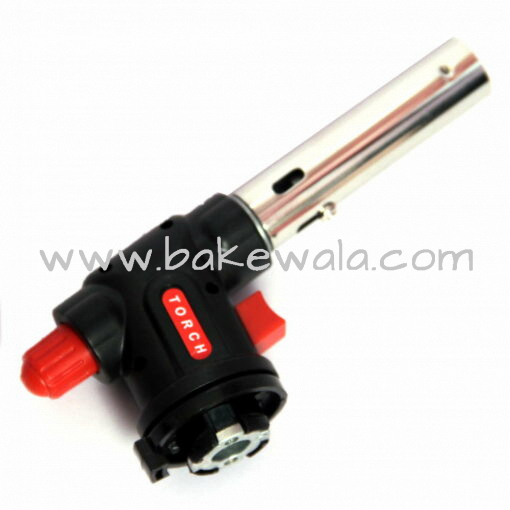 Cooking Blow Torch – Flame Gun – Butane Powered Torch
Out of stock
Description
Essential for cooking and catering – Flambeing, caramelising, browning, blistering, skinning. Add drama and texture in food presentation.
Great for lighting BBQs and fire. Also to defrost meat. Perfect for Creme Brulee crusts.
Also used for craft, model making, thawing frozen pipes, soldering pipe joints, paint stripping, welding, farming and gardening purpose, architectural decoration etc.
Patented system allows appliance to be used safely at any angle after pre-heating for two minutes.
Free rotation.
Flame adjustable.
Butane fuel canister/bottle is not included in this pack. Needs to be purchased separately.
How to use ? The below video depicts the use of same or similar product.
Related products
Gross Wt.- 0.308kg&nbsp&nbsp
₹

237
753 reviews on
Gopi Nath
15. October, 2023.
Harshil Bhalani
11. October, 2023.
Raj Vasoya
11. October, 2023.
Prince Kapadiya
11. October, 2023.
Prince Vekariya
11. October, 2023.
Krish Mavani
11. October, 2023.
Pipson Mampilli
7. October, 2023.
excellent experience. highly recommended. 👍👍👍👍👍
Leshma Shaju
16. August, 2023.
ansar mohinuddin
2. August, 2023.