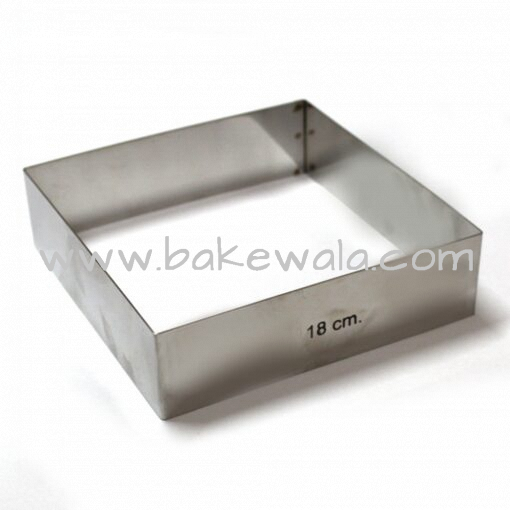 Cake Ring – Square – 7 inches
Out of stock
Description
Cake Rings are ideal for layering and molding cakes and pastry desserts. Cakes release easily due to the bottomless design. Cake Rings are also great when assembling baked layers, cheesecakes, puddings and mousses, or for plating up sweet or savoury dishes.
Package Contains: 1 unit of square ring
Material: Steel Finish
Dimension : 7 inches, Height = 2″
Related products
750 reviews on
Minu Radhika
1. March, 2023.
I had a great experience with bakewala. The staffs are very friendly and helpful. Thank you Ms. Pushpa for your prompt reply and help.
VNVM Sailesh
22. February, 2023.
Bandenawaz Pmk
21. February, 2023.
KirthanaReddy Bheemidi
21. February, 2023.
We will get everything over there for baking
SK's Accounts
13. February, 2023.
Alom Uddin
10. February, 2023.