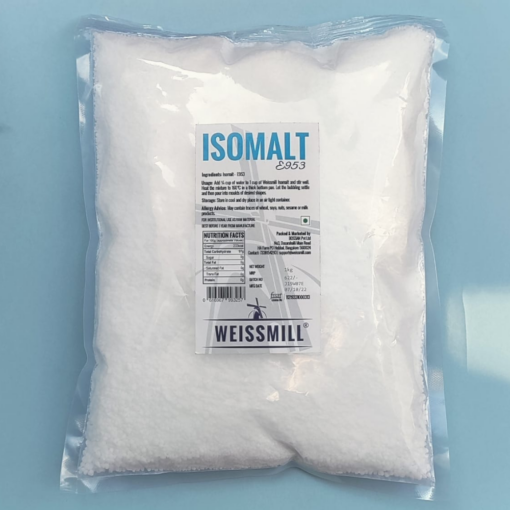 Weissmill – Isomalt – 1Kg
In stock
Description
Isomalt is a sugar substitute used to make sugar art, cake decorations, figurines, embellishments for cakes and other stunning decorations for desserts. Isomalt is transparent and therefore can be coloured or left as is. It does not burn easily, easier to work with and the creative possibilities are endless.
Brand: Weissmill
Package contains  total 1 kg of Isomalt
Shelf Life: Best before 12 months from the date of manufacture.
Vegetarian
Ingredients: Isomalt E953
Storage Instructions: Store it in a cool & dry place.in an air tight container
May contain traces of wheat, soya, nuts, sesame or milk products.
For hygiene reasons, returns are not accepted for edible items.
How to use ? The below video depicts the use of same or similar product.
Related products