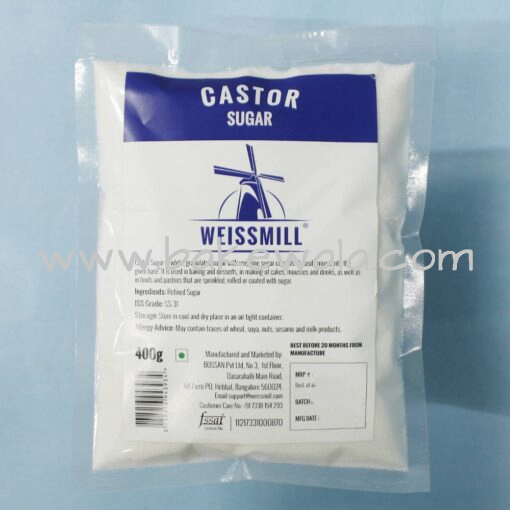 Weissmill Castor Sugar – 400g
In stock
Description
Weissmill Castor Sugar is white, granulated sugar with very fine sugar crystals. It easily mixes into the given base.
It has a delicate, soft, supple texture that's a pleasure to sift, and it mixes and creams into delicious, smooth frostings.
It is used in baking and desserts, in making of cakes, mousses and drinks, as well as in foods and pastries that are sprinkled, rolled or coated with sugar.
Package contains 400 grams of Castor Sugar.

Vegeterian

Brand: Weissmill

Best before 12 months from manufacture

Store in cool and dry place in an air tight container

Allergy Advice :  May contain traces of wheat, soya, nuts, sesame and milk products.