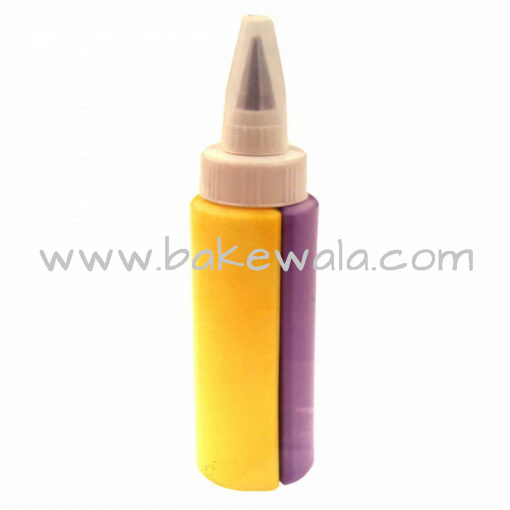 Squeeze Piping Bottle – Dual Icing
Out of stock
Description
Decorate your cakes, cupcakes, cookies and more with this light weight, but sturdy piping bottle. Go ahead and explore your creative side; Come up with all possible patterns from dual coloured, swirly to flowery, ruffled to starry, wavy to ribbony and much more.
These are reusable plastic squeeze piping bottles
They are enabled for easy controlled applications
Perfect for adding fine details
Package contains one bottle with two compartment and has one steel nozzles attached to it.
The set has screw-on top and plastic cap
Material content: plastic, pilable
Dimensions : Total length = 16.5, Bottle length 11.5 cm (1000 ml.), Base diameter : 5 cm, , Nozzle Tip size 6 cm.
Related products