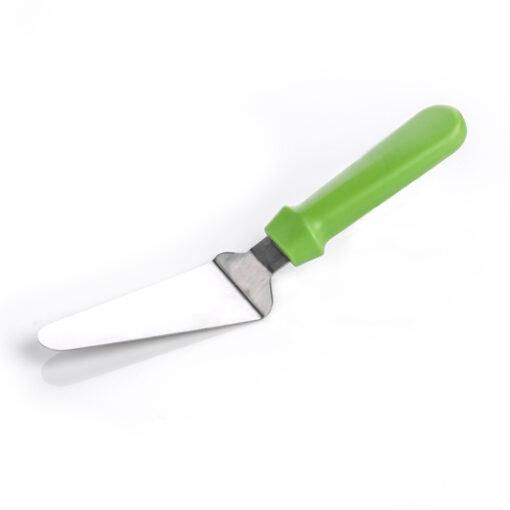 Pizza Lifter or Pie Lifter – Type 1
In stock
Description
This pizza shovel/lifter/turner is a staple kitchen tool, enabling you to handle baked goods with ease. Suitable for serving pastries, pies, quiches, cookies, pizza, cakes and more.
Ergonomically designed, firm grip, slip resistant plastic green handle
Material: Steel blade, angled
Steel, rust-resistant and dishwasher-safe.
Package contains one unit of pizza spatula/ lifter
Dimensions: Blade length = 6″, width = 2.5″ (approx.)
Reviews (0)
Only logged in customers who have purchased this product may leave a review.
Related products