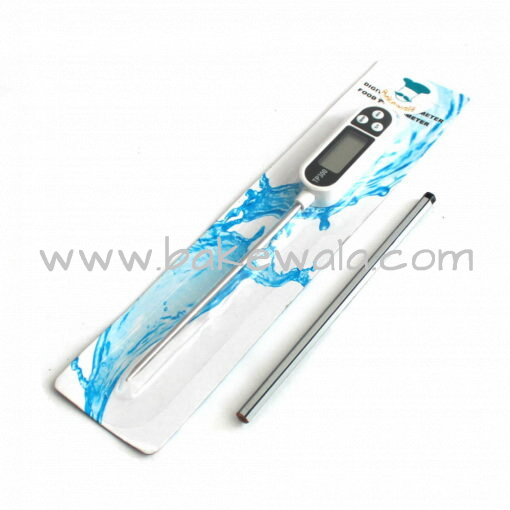 Pen-Style Digital Thermometer
Out of stock
Description
This pen-style digital thermometer will help you cook/bake to your preferred temperature.
It is a compact pen-style thermometer that has a stainless steel stem.
It has a LCD display and tells you readings quickly and accurately.
It also features an easy on/off switch. The thermometer incorporates a C/F switch and a sensor error display feature. The HOLD feature allows you to freeze the measured value.
The thermometer measures temperature over the range of -50 to 300 degrees C or -58 to 572 degrees F.
Related products