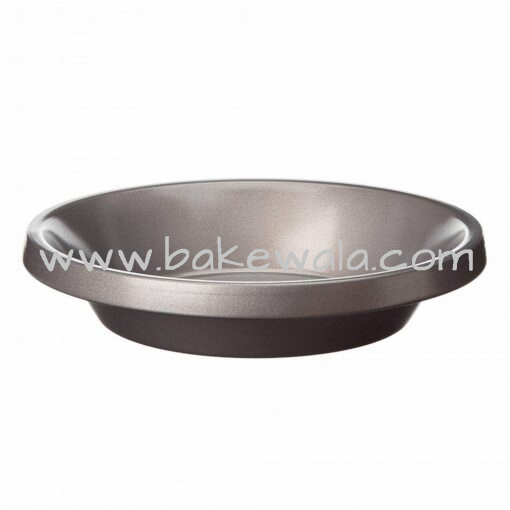 KitchenAid – 9 inches Pie Pan
Out of stock
Description
Bake fresh fruit pies and breakfast quiches with this standard-size round pan with nonstick coating for neat, hassle-free removal. Ideal for mealtime desserts, holidays, and other special occasions.
PROFESSIONAL-GRADE ALUMINIZED STEEL CONSTRUCTION
The core of this bakeware is steel to provide durability and warp resistance, while the surface is aluminum to provide even-heating for best results. Combined with the .8mm thick gauge, KitchenAid offers professional-grade performance for your very own kitchen.
SWISS-ENGINEERED MULTI-LAYER NONSTICK COATING
Featuring ILAG Nonstick, this bakeware provides perfect results everyday. The Swiss coating is composed of multiple layers, each engineered to deliver durability, extreme nonstick release, and a glossy finish. With nonstick so good, there's no need to grease your pans any more.
Dimensions : Diameter = 9″; Depth = 2″
Related products
753 reviews on
Gopi Nath
15. October, 2023.
Harshil Bhalani
11. October, 2023.
Raj Vasoya
11. October, 2023.
Prince Kapadiya
11. October, 2023.
Prince Vekariya
11. October, 2023.
Krish Mavani
11. October, 2023.
Pipson Mampilli
7. October, 2023.
excellent experience. highly recommended. 👍👍👍👍👍
Leshma Shaju
16. August, 2023.
ansar mohinuddin
2. August, 2023.