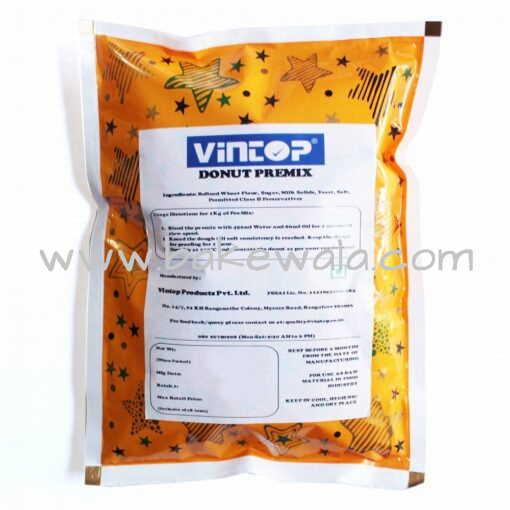 Donut Premix – 750g
Out of stock
Description
This Donut Premix gives you donuts with optimum crust crispiness and excellent taste.
Best before 6 months from the date of manufacturing
For use as raw material in food industry
Keep in cool hygeinic and dry place
Manufacture: Vintop Products Pvt Ltd
Net weight: 750g
The mix is Vegetarian
Directions for Use:
1. Blend Premix (1 Kg), Water (450 ml) & Oil (80 ml) at slow speed for 1 Min.
2. Knead the dough till consistent & soft.
3. Shape the dough & keep for proofing.
4. After proofing deep fry in oil at 175⁰C.
5. Decorate as required.
Related products