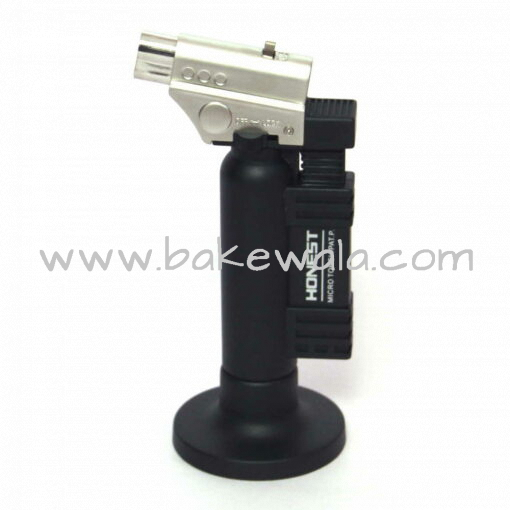 Cooking, Blow Torch or Automatic Ignition Butane Powered Pro-Torch
Out of stock
Description
Essential for cooking and catering – Flambeing, caramelising, browning, blistering, skinning. Add drama and texture in food presentation.
Great for lighting BBQs and fires.
Also used for craft, model making, thawing frozen pipes, soldering pipe joints, paint stripping, welding, jewellery soldering, optical and spectacle frames etc.
Patented system allows appliance to be used safely at any angle after pre-heating for two minutes.
Flame Temperature: Heat power at maximum:1300 degrees Celcius
Flaming port diameter/Flame adjustment : 35 – 10mm. Burn Time: 20 to 25 minutes
Material: Stainless Steel ; Color: Black & Silver Coating.
Works on butane gas (Not included in this pack for safety reasons while shipping). Needs to be purchased separately.
Related products
Gross Wt.- 0.065kg&nbsp&nbsp
₹

135